I'm ready to support your health & wellness journey!
Hi Friends!
Welcome to my site Nourished with Alice. Yes, that's me!
It took awhile to get here. More about that in a sec, but I'm so happy to say that I'm now a Certified Integrative Nutrition Health Coach and hoping to help you live a nourished and whole lifestyle.
The more you learn about the benefits and then experience and live with renewed health, the more excited and passionate you'll become – and most importantly, you'll want to maintain your health forever and ever! Yes, that long! This is what happened to me and I want to share my excitement and passion with you.
So, how did I get here? Well, about 15 years ago I noticed a growing desire to learn more about nutrition and the foods I was putting in me and my family's body. I wanted to understand what the heck was in the food we were eating! I believe that seed was planted by my Mom's home cooking and feeding us whole food. I remember I wasn't always happy about it as a kid. When I wanted a snack (like potato chips!) I remember her saying "eat a banana." She also bought natural peanut butter – the store actually had a machine where she would grind them and make peanut butter. But, I'm grateful now for that foundation.
I read books and blogs, watched documentaries, and read recipe books (Yes, I'm weird, I collect recipe books). All of that investigating pointed to a predominantly whole food plant based diet being great for overall health, wellness and longevity. I started the transition and haven't looked back. The daily bloat, heaviness in my gut I felt after eating was gone and I lost weight and felt light and energetic. I don't always make the right choice, we all have our days and deserve a treat! As Micheal Pollan says "Eat food, mostly plants, not too much."
Fast forward a few years and another desire grew in my heart. I wanted to share what I learned, to share my passion and desire to support and serve others in their wellness journey. This led me to the Health Coach Training Program at the Institute for Integrative Nutrition. Even this empty nester can learn and grow this late in the game!
And so here I am ready to support your health and wellness journey, however that looks for you! Whether it's putting one toe in to learn a little or jumping in head first. We can do this!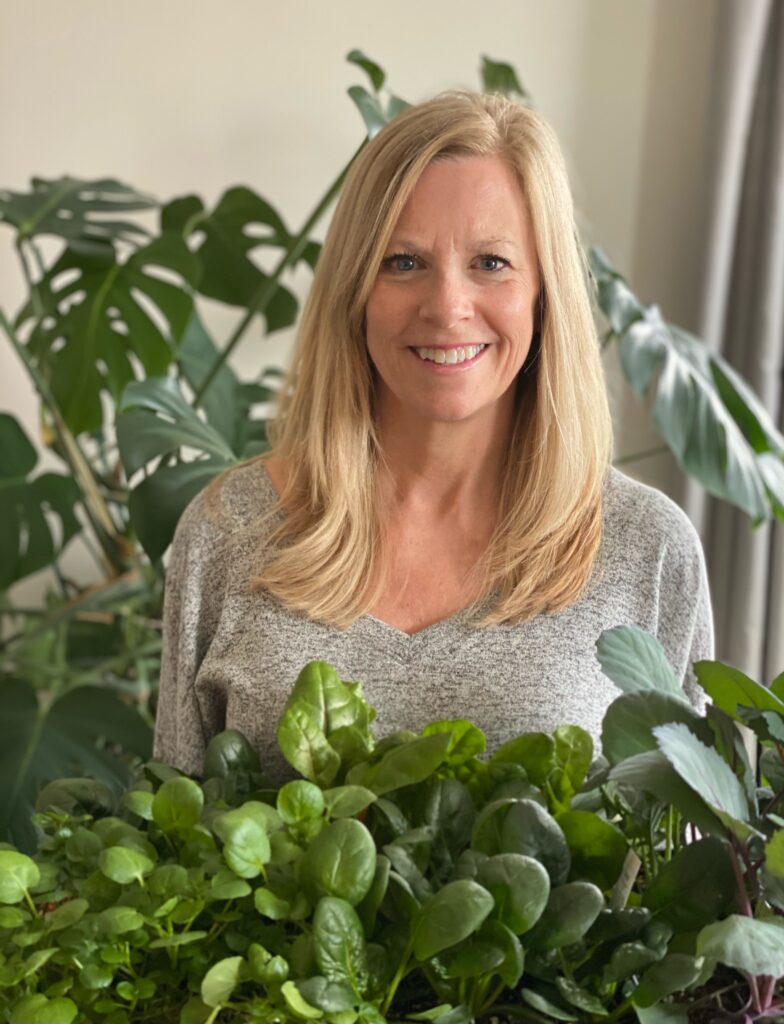 My Garden
Hiking & Adventure